Advisory Board
and Friends of the Chopra Foundation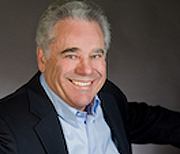 Rinaldo S. Brutoco
ADVISORY BOARD
Rinaldo Brutoco is Founding President of the World Business Academy, a non-profit think tank and network founded in 1987 with the mission to educate and inspire business leaders to take responsibility for the planetary whole.  Since then, the Academy has continuously published cutting-edge articles and books that address the role and responsibility of business in relation to the critical moral, environmental and social dilemmas of the day.
Core areas of the Academy's work include sustainable business strategies, the challenge of values-driven leadership, development of the human potential at work, innovative best practices within new business paradigms, and global reconstruction.  In 2007 Rinaldo co-authored his most recent book, Freedom from Mid-East Oil, a leading book on energy and climate change. He also holds patents for the design of an advanced aircraft that utilizes alternative energy and carbon fiber technologies.
A leading executive, writer, and keynote speaker for over 25 years, Rinaldo is widely recognized as a practical visionary, change agent, and futurist.  He was Co-Founder and COO of the nation's first pay cable television operation, and CEO of one of the first companies to offer over-the-air TV transmission of major motion pictures.   He has served on the board of The Men's Wearhouse, a $2-billion-dollar company, since its IPO about 20 years ago and on numerous non-profit boards, including the Gorbachev Foundation.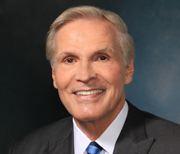 Raymond Chambers
ADVISORY BOARD
Ray Chambers is a philanthropist and humanitarian who has directed most of his efforts towards helping at-risk children. He is the Founding Chairman of the Points of Light Institute and co-founded, with Colin Powell, America's Promise Alliance. Mr. Chambers is the Co-Founder of the National Mentoring Partnership, Founding Chairman of The Millennium Promise Alliance and Co-Founding Chairman of Malaria No More.
Mr. Chambers is also the Founding Chairman of the New Jersey Performing Arts Center He was the Chairman of Wesray Capital Corporation, which he co-founded with William E. Simon.
In February 2008, the Secretary-General of the United Nations appointed Mr. Chambers as the first Special Envoy of the Secretary-General for Malaria. The Secretary-General announced in June 2010 that Mr. Chambers had been appointed a member of his Millennium Development Goals Advocacy Group, a collection of recognized experts, humanitarians and leaders convened specifically to advance the achievement of the MDGs. In February 2013 the Secretary-General expanded Mr. Chambers' mandate as his first Special Envoy for Financing the Health Millennium Development Goals and in 2016, with the adoption by the UN of the Sustainable Development Goals, the Secretary-General appointed Mr. Chambers as his Special Envoy for Health in Agenda 2030 and for Malaria.
In December 2008 President Bush recognized Mr. Chambers with the Presidential Citizens Medal for his work helping children worldwide. He was selected one of TIME Magazine's 100 Most Influential People for 2011.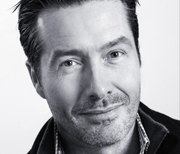 Chris Clarke
ADVISORY BOARD
Chris Clarke is a social entrepreneur with a unique mix of vision, creativity, and global operational expertise. His core strengths include business and brand strategy, new product innovation and creative thinking that, together, work to yield measurable and significant business results.
In 2011, Chris co-founded Pure Group, which is focused on inventing, investing in and advising businesses that change the status quo. Today, Pure Group includes Pure Ventures, Pure Consulting, and Pure Media.
Pure Consulting and Pure Media, both focus on leveraging disruptive thinking and technological innovation to drive maximum profit, efficiencies and brand love for their clients that include Mars, Time Warner Cable, Jockey, TD Bank, TE Connectivity.
Through Pure Ventures, Chris developed and launched Pure Sun Defense which he co-founded with friend Hugh Jackman,  an innovative child-focused sunscreen line that features a broad range of studio assets (Disney, Pixar, Marvel, Universal, Warner Brothers) and is available at key retailers including Walmart and Target.
In 2016 Chris co-founded with Sabrina Peterson, Pure Growth Organic, an affordable, organic snack food brand that sells in Walmart nationwide.
In 2002, Chris founded Nitro. As CEO and Chief Creative Officer, he and his team helped reposition the advertising industry by vertically integrating holistic industry offerings: innovation, brand strategy, traditional advertising, and digital advertising. Nitro quickly became a global network with a client base that included Mars, Nike, Unilever, and Coca-Cola. In 2009, Chris merged Nitro with Sapient, creating SapientNitro, which became the largest independent advertising agency and biggest digital agency in the world. When Chris retired from SapientNitro in 2011, it had 9,500 employees and 35 offices around the world. It was recently acquired by Publicis for $3.7B.
Chris is an active philanthropist he has been a board member for many great philanthropic organizations including Celebration of Life (founder), Malaria No More, Millennium Promise, and Goldie Hawn's MindUp Foundation. He is also a current board member for Hugh Jackman's Laughing Man Foundation, Covenant House and Children of Fallen Patriots.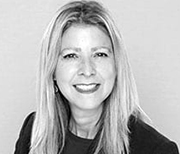 Gloria Caulfield
ADVISORY BOARD
Gloria Caulfield serves as Vice President of Strategic Alliances for Tavistock and Executive Director of the Lake Nona Institute. Gloria thrives in cultivating relationships and business development efforts that support the long-term mission of advancing community health. She is also a passionate advocate for mental wellbeing, as well as, the environment.
Gloria specializes in healthcare and life sciences as a real estate executive for a novel community, Lake Nona, focused on optimizing health, human potential and overall wellbeing in the built environment. The defining trait of the master-designed Lake Nona community is an unparalleled commitment to inspire healthy living, encourage life-long learning, embrace technology and emphasize sustainability. Gloria plays a dual role in executing that mission.
In 2012, she co-founded and launched the Lake Nona Impact Forum, an invitation-only global event for health innovators – an intimate gathering that brings together some of the brightest minds across the health and wellness spectrum. In 2016, Gloria lead a diverse group of innovators to create WHIT, a Wellness Home built on Innovation and Technology. WHIT is a living lab which curates technologies and solutions that aim to define healthy living in a residential environment. As Executive Director of the Lake Nona Institute, she also founded, along with researchers at Johnson & Johnson, the Lake Nona Life Project – an epidemiological research project that studies the health of the residents in the community over the course of multiple years.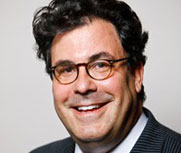 Alan H. Fleischmann
ADVISORY BOARD
Alan H. Fleischmann is President & CEO of the business advisory & strategic communications firm Laurel Strategies Inc., a global firm that advises CEOs and leaders across the globe. Previously, Fleischmann served as a Principal and member of the managing board and operating committee of the geopolitical consulting firm Albright Stonebridge Group, co-founded with former U.S. Secretary of State Madeleine K. Albright.
For several years, he served on the board of directors of OFFITBank, the wealth management private bank. Fleischmann is also a Co-founder of ImagineNations Group, a global network that promotes youth investment, youth-led enterprise, and entrepreneurship, and was awarded the Goodwin Prize for ImagineNations' global work to promote entrepreneurship in the developing world.
Fleischmann is a lifetime member of the Council on Foreign Relations and a Board Member of the Atlantic Council, the Jane Goodall Institute, the Eisenhower Fellowships, and a member of the Robert F. Kennedy (RFK) Leadership Council. Fleischmann is a Trustee of the Phillips Collection art museum. Fleischmann serves on the Board of Directors of the University of Maryland Medical System and the R Adams Cowley Shock Trauma Emergency Medical Center. He is a board member of the Rock Creek Park Conservancy and a founding member of the Clinton Global Initiative.
Fleischmann and his wife serve as members of the Global Philanthropists Circle (GPC) founded by David Rockefeller and are the parents of two children.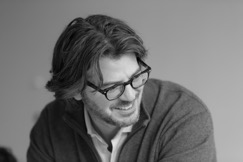 Neal Goldman
ADVISORY BOARD
Neal Goldman is Chairman of Relationship Science (RelSci), an information service provider that maps the world of influence.  RelSci works with over 700 leading financial institutions, corporations, professional service providers, non-profits and universities to enhance their business development efforts.
Prior to RelSci, Neal co-founded Goode Holdings, an investment holding company with interests in the information technology and financial services sectors and is the sponsor of approximately $600 million of private capital funds focused on investing in middle-market consumer companies.  Prior to co‐founding Goode, Neal was the founder, Chairman and Chief Executive Officer of Capital IQ, Inc. until its sale to McGraw‐Hill/Standard & Poor's for $225 million.  Prior thereto, he was an investment banker in the Mergers & Acquisitions Group at Lehman Brothers.
Neal is a Young Global Leader at the World Economic Forum, a Henry Crown Fellow at the Aspen Institute, a Member at the Council on Foreign Relations, a member of the Young Presidents Organization and a board member of Hatzalah.
Neal received a B.A. from the University of Pennsylvania, an M.B.A. from Columbia Business School and has served as an Adjunct Faculty Member at Columbia Business School.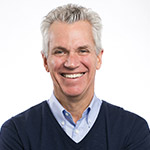 Matthew Harris
ADVISORY BOARD
Matt Harris is a founding partner of Global Infrastructure Partners (GIP). GIP is recognized as one of the world's leading infrastructure investment firms, investing globally in the energy, transportation, water, and waste sectors and combining deep industry expertise and relationships with best practice operational management.
During his 15 years as part of the leadership team at GIP, Matt has been intimately involved in all of GIP's investment, management, and strategic activities. He has overseen a period of massive growth for the company, transforming it into a market leader which now manages more than $72.0 billion for its investors in high-quality infrastructure assets in both OECD and select emerging market countries. GIP's impact extends beyond investors, with its portfolio companies boasting combined annual revenues of greater than $43.0 billion and employing approximately 52,000 people worldwide. Matt has championed GIP's forward-leaning approach to growth and innovation, helping complete 16 strategic partnerships representing a total investment of $19.2 billion by GIP, and leading the firm's entry into new markets including infrastructure in developing countries and renewable energy as well as its overall focus on energy transition. He previously was responsible for GIP's global energy industry investment activities. He is a member of the Executive Committee of GIP as well as its Investment and Portfolio Valuation Committees. Matt is also a member of the Board of Directors of Freeport LNG, LLC and Hess Midstream Partners, LLC.
Matt is the founder of Bedari, an impact company innovating at the intersection of investment, philanthropy, and sustainability. Bedari's portfolio is comprised of operating companies, issue-focused investments, and philanthropic projects catalyzing change in health and wellness, energy transition, and environmental conservation. Bedari is a founding investor in Chopra, a next-generation healthcare company built around the work and teachings of Deepak Chopra. Through its Bedari Foundation arm, Bedari recently collaborated with the University of California at Los Angeles and established a $20 million endowment to create the UCLA Bedari Kindness Institute dedicated to the research, education, and practice of kindness. On the environmental front, Bedari has partnered with a group of visionary conservationists, investors, and African communities to establish Karingani in Mozambique, a first-of-its-kind private reserve, restoring and conserving 150,000 hectares of some of Africa's last remaining wilderness.
Matt holds a B.A. in Political Science (cum laude) from the University of California at Los Angeles. He serves as Chairman of the Advisory Board of the Columbia University Center for Global Energy Policy, is a member of the UCLA College of Social Sciences Dean's Advisory Board, and is a member of the Board of Directors of the Whole Health Institute and the World Wildlife Fund.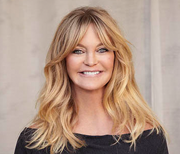 Goldie Hawn
ADVISORY BOARD
Goldie Hawn is an Academy Award-winning actress, producer, director, best-selling author and children's advocate. She is the founder of The Hawn Foundation, a public charity with a mission to equip children with the social and emotional skills they need to lead smarter, healthier, and happier lives.
Alarmed by increases in school violence, youth depression, and suicide, and the persistent failure of the education system to help children cope with increasingly stressful lives, Hawn began her Foundation in 2003, applying cutting edge scientific research to create education programs that support the social and emotional development of children. Working with leading neuroscientists, educators, psychologists and researchers, the Foundation developed MindUP™, an evidence-based curriculum and teaching model for grades K-12 that provides tools to help children self-regulate and understand their own emotions, moods, and behaviors; reduce stress and anxiety; sharpen concentration; increase empathy; improve academic performance.
Hawn authored two best-selling books, a memoir A Lotus Grows in the Mud, in 2005 and in 2011, 10 Mindful Minutes, offering guidance on raising healthy, joyful, and resilient children. In 2015, Hawn released 10 Mindful Minutes: A Journal, a practical application to her last book, offering prompts and exercises to enhance the reader's daily life through mindfulness practice.
Goldie has lived with and loved her partner Kurt Russell for 30 years and has four grown children, Oliver and Kate Hudson, Wyatt Russell and stepson Boston Russell. They have been blessed with five grandchildren. Hawn believes, "children light the path to joy" and has dedicated much of her life's work to creating innovative solutions to help children thrive.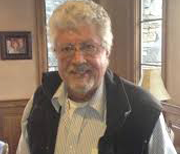 Merritt Charles ("Chuck") Horning
ADVISORY BOARD
Merritt Charles ("Chuck") Horning is Chairman of Newport Federal.  Horning spends much of his time on his ranches in Hawaii and the Northern Sierra Nevada foothills near his childhood home of Chico, California.  His passions include land and wildlife preservation and restoration and seeking a science-based approach to advance health and governance.
Horning's late father, Merritt Horning, M.D, devoted most of his life to understanding the effect of lifestyle and diet on wellness and longevity, including the relationship of soil quality to health.  The Lassen Foundation, which Dr. Horning founded in 1954, was a pioneer in research and education concerning wellness and soil nutritive depletion.    carolyn@chopra.com
In 2015 Horning launched the first annual Integrated Health and Wellness Summit at the Telluride Ski Resort which he acquired in 2003.  The Summit was the first of a series of planned conferences and symposia focused on gathering the best available science to improve the quality of life and reduce health care costs.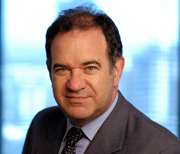 Dr. Silviu Itescu
ADVISORY BOARD
Dr. Itescu has served on the Board of Directors of Mesoblast since the Company's founding in 2004, was Executive Director from 2007, and became Chief Executive Officer and Managing Director in 2011. Prior to founding Mesoblast in 2004, he established an international reputation as a physician-scientist in the fields of stem cell biology, autoimmune diseases, organ transplantation, and heart failure. Dr. Itescu has been a faculty member of Columbia University in New York, the University of Melbourne, and Monash University in Australia. In 2013, Dr. Itescu received the inaugural Key Innovator Award from the Vatican's Pontifical Council for Culture for his leadership in translational science and clinical medicine in relation to adult stem cell therapy. In 2011, he was named BioSpectrum Asia Person of the Year. Dr. Itescu has consulted for various international pharmaceutical companies, has been an adviser to biotechnology and health care investor groups, and has served on the Board of Directors of several publicly-listed life sciences companies.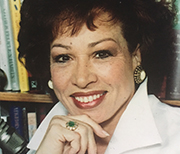 Valerie Josephine Richardson Jackson
Valerie Jackson is Partner and Chairman of the Board of Jackmont Hospitality, a licensed franchisee of TGI Fridays. For over 18 years, however, Valerie's voice has been recognized as that of NPR station WABE's award-winning host of "Between the Lines" and now, "Valerie Jackson in Conversation," a series of in-depth conversations with some of today's most notable writers and thinkers such as President Jimmy Carter, musician Wynton Marsalis, authors Toni Morrison and Deepak Chopra.
Valerie's life embodies an innovative spirit and a list of firsts. She was among the first African-Americans at the Chesapeake & Potomac Telephone Company in Richmond, Virginia while still a student at the high school she and her two brothers integrated in 1963, enduring daily harassment and intimidation. With a B.S. in Business Management, she established the first clinical training program for the Richmond Neighborhood Youth Corp. In the early 70s, she was among the few African-American women to earn an MBA from the Wharton School at the University of Pennsylvania. Valerie was the first African-American Account Executive at Grey Advertising as well as the first Regional Marketing Supervisor at TWA's corporate headquarters in New York.
During her tenure as Atlanta's First Lady, Valerie served as Special Assistant to the Mayor's Office of Economic Development, representing Atlanta from Moscow to Lagos. In 1996 she served as Co-chair of the Children's Olympic Ticket Fund providing Olympic tickets for over 20,000 financially challenged children. Valerie's community work begins with the Maynard Jackson Youth Foundation's Leadership Academy, whose mission is to develop leadership skills in young students through critical thinking, salesmanship skills and local, as well as International, service.
Former board memberships include Atlanta Technical College, American Cancer Society, Northwest Georgia Girl Scout Council, Georgia Chapter of the International Women's Forum, and the Georgia Commission on Women among others. Valerie was named one of 100 Women of Influence in Atlanta by the Atlanta Business League. Her numerous state and local awards include Atlanta's highest citizen award, The Phoenix Award.
Valerie shared over 26 years of marriage with the late Maynard Jackson, first African-American Mayor of Atlanta, whose legacy is reflected in the name of the world's most traveled airport, Hartsfield-Jackson Atlanta International Airport. She is the mother of their two daughters, Valerie-Amanda and Alexandra.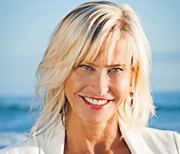 Sonia Jones
ADVISORY BOARD
Sonia Jones is a wellness advocate, impact philanthropist, and cofounder of Sonima Wellness and the Sonima Foundation. Her passion is achieving meaningful change in global communities by sharing best practices in health & wellness. The Sonima Foundation has contributed to the development and implementation of health and wellness curriculum in underserved communities and charter schools.
Sonia's newest venture, Sonima Wellness, builds on the mission of the foundation to bring health and wellness to households across America by curating best practices in the health, wellness, and lifestyle disciplines. Sonima Wellness focuses on delivering educational and practical content in an easily consumable way to help the whole family "Live Better".
Sonia is the mother of four children and a dedicated practitioner in the discipline of Ashtanga Yoga.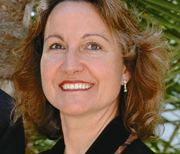 Magda Marquet, Ph. D.
ADVISORY BOARD
Dr. Magda Marquet is the Founder and co-CEO of ALMA Life Sciences LLC, an investment and consulting firm. She is also the co-Chairman and co-Founder of Althea. She was co-President and CEO of Althea Technologies for ten years prior to the company's acquisition by Ajinomoto. Dr. Marquet is also co-founder and Director of Althea Dx, a spin-off of Althea Technologies focusing in personalized medicine, companion diagnostics development, and pharmacogenomics. Dr. Marquet has over twenty-five years of experience in the biotechnology industry in the United States, Europe, and Asia. Prior to starting Althea, she held management positions at Vical Inc., Amylin Pharmaceuticals, Protein Polymer Technologies, Syntro Corporation, and Transgene. Dr. Marquet was Chairman of BIOCOM (2013-2014) and is Chair-Elect of the Board of Directors of the UCSD Moores Cancer Center. She is also a member of the UCSD Biological Sciences Dean Leadership Council. Dr. Marquet is an active angel investor, having provided early-stage funding and advice for over twenty companies. She serves as a Board member for Sente, Independa, and Portable Genomics. She is also co-Chairman of the Advisory Board of MD Revolution. Dr. Marquet holds a Ph.D. in Biochemical Engineering from INSA/University of Toulouse, France. Dr. Marquet has received numerous awards throughout her career. She was the winner of the 2005 Regional Ernst&Young Entrepreneur of the Year award in the Life Sciences category, the Athena Pinnacle award, the Most Admired CEO award from the San Diego Business Journal and, while leading Althea Technologies, received several Best Companies to Work For awards from the San Diego Business Journal.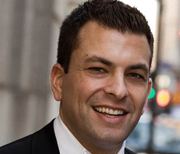 Scott Maslin
ADVISORY BOARD
Scott Maslin is a real estate executive with approximately 15 years experience as an owner, operator, general partner, and attorney. Currently, Scott is the Director of New Business Development at A&E Real Estate, a multifaceted real estate firm located in New York City.  Prior to his current position, Scott was Director of Operations at A&E and helped transition the Company from a small localized owner and operator to one of the fastest growing real estate companies in the Northeast, and one of the largest rent regulated housing platforms in New York City.
Scott received a B.A. from Duke University, a J.D. from Cardozo Law School, an M.B.A from Columbia Business School, and is a member of the Board of Trustees of the All Souls School in Manhattan, NY.
Scott lives in New York with his wife and two children.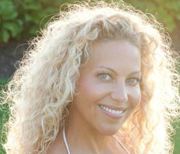 Suna Said Maslin
ADVISORY BOARD
Suna Said Maslin is the Founder and CEO of Nima Capital LLC, a single-family office with private and public equity investing platforms as well as a fund of funds. The firm has a flexible mandate to invest across the capital structure, investment stages, and in any industry. The returns of her private equity portfolio are in the top 1% of the industry.
Suna received a B.A. Magna Cum Laude in Communications Studies from UCLA, where she was the Editor-in-Chief of two of UCLA's newspapers (the only editor in history to hold that title for two papers). She also received an MBA in Finance from Columbia Business School.
Suna is a Board Member of OneEdge, Inc. a non-profit organization focusing on the development and implementation of health and wellness curriculum in underserved communities and charter schools. She is also a Board Member of Girls Inc., which inspires all girls to be strong, smart, and bold, providing more than 140,000 girls across the U.S. and Canada with life-changing experiences and solutions to the unique challenges girls face. Suna was honored by Girls Inc. as a Woman of Achievement in 2015. Suna is also a Board Member at ONEHOPE, an online consumer products company that makes a social impact an integral part of one's lifestyle.
Suna also endows two full scholarships at Columbia Business School into perpetuity.
Suna lives in New York City with her husband and two children.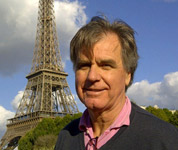 FRED MATSER
ADVISORY BOARD
Fred Matser, leading humanitarian and businessman, is the founder and co-founder of a wide range of charitable foundations that span the fields of healthcare, environment, conservation, peace, and global transformation. One of his bigger initiatives is StartFund, a fund that aims the empowerment of people in a sustainable context. This fund has co-financed about 300 projects in over 50 countries. Previously the director of one of the most successful real estate and project development companies in the Netherlands, since the last 30 years he concentrates on philanthropic projects aimed at inspiring individuals and groups towards the creation of a more functional society. He has been honored with several international awards for these projects.
In his humanitarian work, he has initiated or contributed to a number of significant and original humanitarian projects including Peace Child, Child Alive Program for Red Cross, Fred Foundation, StartFund, Malaria No More, and The Twinkling Eyes Club. For his work, Fred has received several awards including the first international Caring Award in Washington, DC in 1992, which was later awarded to individuals such as Mother Teresa and Jane Goodall. He also received the Van Emden Award in The Hague, The Netherlands in 1995.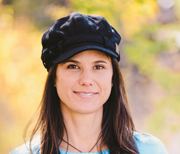 Gina Murdock
ADVISORY BOARD
Gina Murdock is a writer, yoga teacher, and community organizer. She is the founder of the Aspen Yoga Society, a nonprofit organization dedicated to uniting community through yoga. She and her husband Jerry Murdock created and support the Mind, Body, Spirit Series at The Aspen Institute. Murdock is a master's candidate in spiritual psychology at the University of Santa Monica and a founding member of The Chopra Foundation's Self Directed Biological Transformation Initiative. She is also leading an initiative to create "The City of Well-being" in Aspen and The Chopra Center for Wellbeing in Aspen.
Gina is an active board member of the Aspen Center for Environmental Studies (ACES) and The Center for Living Peace in Orange County and Aspen, as well as an International Editor at Origin Magazine and contributor at Mantra Magazine.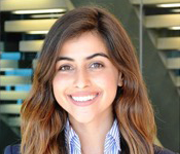 Leena Nasser
ADVISORY BOARD
Leena Nasser specializes in the intersection of neuroscience, cognitive psychology, and education. She is the Executive Director of the Chopra Institute, a leading global entity aimed at bridging eastern and western medicine, understanding the systemic nature of disease, and catalyzing a systemic and human-centered pathway to prevention.
Prior to this role, Leena served as one of two experts in the education sector of the global consulting firm Boston Consulting Group (BCG). Leena advised community, education, and foundation leaders on strategy design rooted in evidence-based learning theory to drive impact and develop holistic responses to inequality. Her work surrounded the question of how might we use neuroscience, cognitive psychology, and human-centered design to inform how we go about undergoing transformation?
Prior to the Boston Consulting Group, Leena led education efforts at the Center for Strategic and International Studies' (CSIS) Leadership Academy. She focused on re-designing the learning environment to foster innovation and creativity in the space of foreign policy. Leena worked closely under the training of Daniel Pink–author of "Drive: The Surprising Truth About What Motivates Us." She built a framework that brought together the science of motivation to the think tank model, leading projects such as the Think Do Tank, an internal incubator.
Prior to CSIS, Leena conducted empirical research on Saudi Arabia public school textbook stories from the 2nd to the 6th grade, investigating how educational stories contributed to the reproduction of a gendered national identity complacent to the status quo, and how this identity while serving the state, presents a roadblock to Saudi Arabia's economic development and is a root cause to the Nations skills gap.
Leena has a graduate degree in Mind Brain and Education from the Harvard Graduate School of Education. Her research explored how the design of informal and formal learning spaces contribute to a sense of identity and residual mind-brain lifelong impact. Leena was specifically investigating the power of stories—told explicitly through words, or implicitly through orchestrated spaces–on the brain and behavior. Leena remains currently involved in this research, specifically looking at less represented communities and the impact of empowering identity stories on performance, societal contribution, and health and wellbeing.
Leena Nasser received her bachelor's degree from Bates College and her master's degree from Harvard Graduate School of Education. She is fluent in Arabic and English and was born and raised predominantly in Saudi Arabia while spending much of her time in Syria. Leena currently lives in New York City.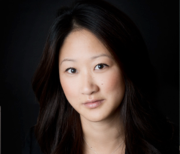 Jennifer Ok
ADVISORY BOARD
Jennifer Ok is the Co-founder and Managing Partner of 150 Bond, a strategic advisory firm whose clients include public companies and high-potential startups establishing their trajectory. She currently serves as a senior advisor to BCG Digital Ventures (BCGDV) where she was formerly the Chief Marketing Officer and Global Head of Venture Development at BCGDV overseeing the firm's global communications and marketing strategies, with a particular focus on brand reputation, strategic global partnerships, and events. Jennifer also spent over a decade in a variety of roles at Nasdaq where she was Corporate Vice President overseeing the Global Corporate Client Group's global programs, directed the client relations team and led the Nasdaq MarketSite, the iconic global flagship which houses two broadcast studios. Prior to joining Nasdaq, Jennifer was at the National Football League in the Communications and Public Affairs department.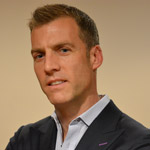 Ryan Olohan
ADVISORY BOARD
As the National Industry Director for Healthcare at Google, Ryan Olohan leads the teams responsible for developing and managing Google's relationships with pharmaceutical and consumer health companies. Ryan and his teams partner with the largest companies in the world to leverage Google's search, display, mobile, online video, and other platforms. His teams are also responsible for connecting the vast health resources and innovation at Google in an effort to push the industry forward. His relentless push is why he was selected by MM&M as a "Top 40 Healthcare Transformer of 2016".
Before Healthcare, Ryan spent the majority of his almost 10 years at Google overseeing the CPG industry as the Head of Consumer Packaged Goods. Prior to Google, Ryan was a consultant for Hewitt Associates and a VP of Implementations at Bank of NY Mellon before getting the itch to lead Business Development at two prominent startups. Outside of his day job, he is a frequent speaker at industry events and is a Board member for the Chopra Foundation, the Consumer Healthcare Products Association, and the Digital Health Coalition. He is also the founder of the Google Healthcare Advisory Board and the co-author of the widely acclaimed "Pharma 3D"(www.Pharma3D.com) in partnership with Google, McKinsey, and Wharton. When not at Google, Ryan "relaxes" at home in New Jersey with his wife and seven children.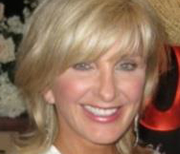 Sybil Robson Orr
ADVISORY BOARD
Sybil Robson Orr is an award-winning American film and theatre producer. President of Robson Orr Entertainment, her latest movie 'Rules Don't Apply', directed by Warren Beatty is set to premiere November 10th, in LA. Sybil also brings the musical 'An American in Paris' to London's West end, in March 2017.
A former news reporter and anchor, Sybil later turned to film and commercial success stemming from her production offices in Los Angeles and London. In 2007, Sybil's knowledge of film-making and passion for philanthropy connected, resulting in the critically acclaimed; 'Blindsight.' Celebrating empowerment and friendship, the documentary feature follows six Tibetan teenagers climbing a 23,000 ft Himalayan mountain, if not gallant enough, the teenagers were blind and in a culture that condemned them in society as demons. Sybil continues her philanthropic support in the region.
In 2014, Sybil's humanitarian efforts turned to the fight against child prostitution and sex trafficking in India. She is now working closely with the grassroots charitable movement in India, Apne Aap. Sybil also focuses on the control of famine in sub-Saharan Africa with Valid Nutrition. In 2016, she is working to promote female empowerment closer to home through her website School of Doodle encouraging teenage girls to 'Be Loud' about their power and creativity. Sybil is also on the Council of the Serpentine Gallery in London and a founding member of the Clinton Foundation endowment.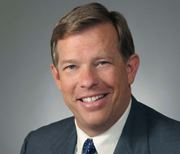 Michael D. Schley
CORPORATE COUNSEL FOR THE FOUNDATION
Mike Schley is outside general counsel to The Chopra Foundation.  He has almost four decades of experience in financial, corporate, nonprofit, and business law. He advises charities, private foundations, and other exempt organizations on corporate governance and tax matters, and has helped write California nonprofit legislation. Mike has authored federal banking regulations, has been general counsel to a NYSE-listed financial institution, and has practiced with firms in New York, Washington, DC, and Santa Barbara. He has written or contributed to a report to Congress on the S&L crisis and law journal articles on banking, business, and tax-exempt topics, and speaks on these subjects. He is a graduate of Hastings College of the Law (1980) and Westmont College (1977).
Mike is the president and co-founder of the Mountain View School Foundation.  He is a past director & officer of the Nonprofit Support Center, Transition House (serving homeless families), the Foundation for Santa Barbara City College, and other charities.  He
received the 2001 Richard Abbe Humanitarian Award from the Santa Barbara County Bar Association.  He is a GLG Scholar (Gerson Lehrman Group Law Council) consulting on nonprofit and corporate law issues.
Mike lives with his wife and their two young children in California.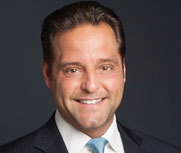 Paul Scialla
ADVISORY BOARD
After 18 years on Wall Street, including 10 at Goldman Sachs as a Partner, Paul Scialla's interest in sustainability and altruistic capitalism led him to found Delos, which is merging the world's largest asset class – real estate – with the world's fastest growing industry – wellness. Since the company's inception, Paul has become a leading voice in the sustainability movement, serving as a keynote speaker at prominent green building, real estate, and technology forums and conferences around the world.
Paul is also the Founder of the International WELL Building Institute (IWBI), which administers the WELL Building Standard® globally to improve human health and wellbeing through the built environment, a member of the Board of Directors for the Chopra Foundation, and a founding board member of the JUST Capital Foundation.
Paul graduated from New York University with a degree in finance, and he currently resides in New York.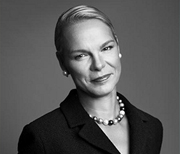 Jane M. Siebels
ADVISORY BOARD
Ms. Siebels is the Chief Executive Officer/Chief Investment Officer of Green Cay Private Client, Ltd, Founder of Homer Technology, CEO-Siebels Asset Management Research and the founder of iGivingWorld.com
Ms. Siebels served as Equity Portfolio Manager at  Templeton, Galbraith and Hansberger ‐ managing global equity portfolios for institutions and high net worth families including the Latin American fund and Sir John Templeton's personal hedge fund. Ms. Siebels was the head of European Institutional Equity Management at the Union Bank of Switzerland in Zurich and was an Investment Manager at Storebrand Reinsurance in Oslo, Norway, managing a global equity and venture capital portfolio.
The hedge funds that she managed were the first socially responsible hedge funds which shorted companies with bad values. Her hedge funds were short Russia in 1997, short technology stocks in 2000 and real estate/real estate related stocks in 2007/08.
She holds numerous board positions and is the founder and Chairwoman of Homer‐a security technology company. Ms. Siebels is currently a member of the board of directors of: First Trust Bank, Bahamas (Sir John Templeton's bank) and the Brain Mapping Support Foundation at UCLA. She is a trustee of the Legatum Institute in London. Ms, Siebels is a former trustee of the Templeton Foundations. She is a former board member of Accion and NFTE.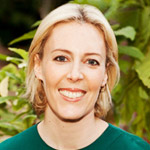 Jennifer Smorgon
ADVISORY BOARD
Jennifer Smorgon is a founding member of The Chopra Foundation's Self-Directed Biological Transformation Initiative (SBTI) testing whether a radical wellbeing program can reverse biological markers of aging. She is also the past Vice-Chair of the Chopra Foundation Board. 
She is passionate about and committed to addressing a range of community and Jewish causes around the world, as well as innovative approaches to health, the mind, and the role of technology in humanity. In Australia, she is a board member on the Jack and Robert Smorgon Families Foundation, which is a non-profit organization committed to Australian and worldwide philanthropic pursuits. She is also a Vedic meditation master, speaker, and mentor for the Nexus Global Summit community. 
In Israel, Jennifer serves on the board of the Mem Foundation. She also works at an international level to foster stronger strategic regional and global relationships for Israel.
Jennifer holds a BA in Art History from Brandeis University and attended the Post Baccalaureate Pre-Medical Program at Columbia University. She is currently a part-time student at CIIS in studying for her doctorate in clinical psychology.
Jennifer lives in San Francisco with her husband and their five children.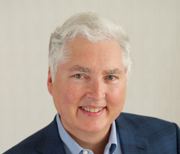 Jeffrey C. Walker
ADVISORY BOARD
Jeff Walker is Vice Chair in the United Nations Envoy's Office for Health Finance and Malaria. He also currently serves on the Boards of New Profit, Berklee College of Music, Morgan Library, Lincoln Center Film Society, The Miller Center, CharityStrong, and University of Virginia's Undergraduate Business School, where he was President for ten years. He is a partner in Bridge Builders investment fund. Jeff is Co-Founder and Co-Chairman of The Quincy Jones Musiq Consortium, was Chairman of The Council of Foundations at University of Virginia (UVA), serves on the Dean's Board of Advisors, and was on the Visiting Committee at the Harvard Business School. He is on the Advisory Boards of MIT Media Lab, UCLA Film TV and Theater School, Center for Contemplative Sciences at UVA (which he chairs), Columbia School of Public Health, Harvard School of Public Health, Brookings Metropolitan Council, Blue School, The Tibetan Village Project, Witness.org, and Ideo.org. He is President of the 15 Central Park West Board.
He served as the Chairman of Millennium Promise, with the United Nations and Columbia University, an incubator to eliminate extreme poverty, and was the Chairman of the Thomas Jefferson Foundation (Monticello), where he still serves as an Emeritus Trustee. Jeff Co-Founded and was Chairman of Npower, an organization that provides shared technology services to nonprofits.
Jeff recently co-authored a new book, The Generosity Network, about new approaches to gather resources to address causes each of us are passionate about.
For twenty-five years Jeff was CEO and Co-Founder of CCMP Capital, the $12 billion successor to JPMorgan Partners, JPMorgan Chase & Co's global private equity, Vice Chairman of JPMorgan Chase & Co., and Chairman of the JPMorgan Chase Foundation. He has an M.B.A. from Harvard Business School and a B.S. from the University of Virginia, is a Certified Management Accountant, and a Certified Public Accountant.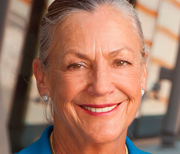 Alice Walton
ADVISORY BOARD
Alice Walton is a committed patron of the arts and philanthropist, recognized by TIME magazine as one of the most influential people in the world (2012). She led the Walton Family Foundation's founding of Crystal Bridges Museum of American Art and serves as Chairwoman of the museum's Board of Directors. Since opening in 2011, the museum has welcomed more than 2.5 million visitors.
Located in her hometown of Bentonville, Arkansas, Crystal Bridges is among several of Ms. Walton's transformative projects. She was a driving force in the development of the Northwest Arkansas Regional Airport, improving transportation infrastructure throughout the region. She also established Camp War Eagle, which offers Northwest Arkansas children of differing socio-economic backgrounds an exceptional summer camp experience.
Ms. Walton has had an extensive career in finance, including the founding of the investment bank Llama Company. She is also a former breeder and owner of championship cutting horses.
Ms. Walton holds a Bachelor of Arts from Trinity University and an honorary Doctor of Arts and Humane Letters from the University of Arkansas.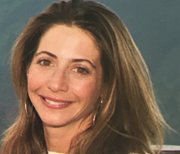 Tillie Walton
ADVISORY BOARD
Tillie Walton is passionate about rivers and freshwater, kids, and creating opportunities for others. As a philanthropist and environmental consultant, she has been instrumental in creating and implementing many large river restoration projects and environmental education and conservation efforts. Her love of rivers and nature was inspired by years of running commercial whitewater expeditions through the Grand Canyon and on other rivers throughout the world.
She has co-authored scientific publications, been an environmental consultant and hydrologist, served on various boards, and traveled the world. Her diverse experience spans private and public sectors and non-profits and has given her the unique perspective of both writing grants and funding projects. In addition to her other adventures, meditation has had a profoundly positive effect on her life and she loves providing opportunities for others to learn to meditate and connect to nature.
Tillie served on the board of the Walton Family Foundation for a decade and is currently on the board for the Aspen Center for Environmental Studies and on the advisory board of the Chopra Foundation. Tillie holds a B.S. in Environmental Science/ Hydrology and an M.A. in Environmental Management and Planning with a focus on Riparian Restoration.