BollyDoll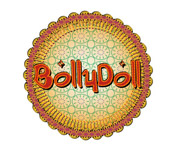 "It's musical theatre's trip to the moon, around the sun and beyond…." 
BollyDoll is an original story of two princess sisters that band together to restore order in the universe through a life changing journey of self awareness in the deep cosmos. With the help of the Sun, Moon, a prince and a sagely comet, they return home transformed to reunite their kingdom with true love, leadership and enlightenment. The princesses learn to improvise, overcome and adapt to the obstacles that stand between them and the realization of their dreams.
Timeless characters dance through animated worlds projected on visually stunning giant screens surrounding the audience.  Unforgettable songs, where hip hop meets Bollywood, live singing and other-worldly sounds present a soundscape of heightened imagination.  BollyDoll transports audiences of all ages to a distant time and space centered around classic India.
BollyDoll was  co-created by acclaimed visual artist and singer Amrita Sen & composer and electronic musician Anthony Marinelli: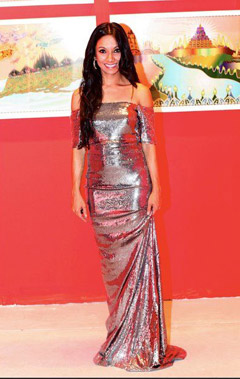 You may remember Amrita from the performance of "Jai Ho" at the 2009 Academy Awards, where she performed the winning song from the movie Slumdog Millionaire  Amrita has sung on records with Weezer, Timbaland, Pitbull, Ozomotli and Justin Timberlake and has written and performed multiple movie and film titles with her signature Bollywood vocals. You can hear Amrita in various commercial campaigns including Honda, Jaguar and Sprite. Amrita, is also a trained visual artist, who debuted her illustrations at Art Basel in Miami Beach, sponsored by Illy Coffee and presented by Timbaland.  BollyDoll merchandise brings colorful characters and patterns to a comprehensive array of fashion accessories (handbags, scarves, costume jewelry, and sterling silver jewelry) and home goods.  Amrita's hand illustrated designs are currently featured nationwide in Nordstrom, Dillard's, Fred Segal.  "BollyDoll for MAC" cosmetics is upcoming.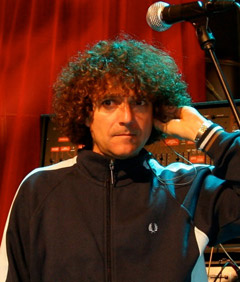 Anthony has composed music in over sixty motion pictures including Young Guns, Planes, Trains & Automobiles, and Leaving Las Vegas.  His large scale orchestral work was commissioned by the Los Angeles Philharmonic and premiered at the Hollywood Bowl. Anthony played keyboards on Michael Jackson's mega-hit Thriller as well as classic recordings for such renowned artists as James Brown, Lionel Richie, Van Halen, Herb Alpert, Giorgio Moroder, The Dirty Dozen Brass Band, Supertramp and Quincy Jones. He's also written catchy music for thousands of television commercial campaigns including Apple Computer, Microsoft, Nike, Mercedes-Benz, Budweiser, Jaguar and Shell to name a few. His early years pioneering modular analog synthesizers positioned Anthony at the center of the ensuing music technology revolution.
Space has no known beginning, no middle and no end, only infinite possibilities. It's the final frontier, to find the origin, go beyond boundaries of fear, to discover our destiny – the hidden power believed to control what will happen in the future.