Claudia Gonzalez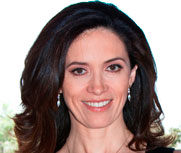 Claudia Gonzalez is Head of Marketing at The Global Fund to fight AIDS, TB and Malaria. Previously she led Public Relations and Special Projects for UNHCR, the UN Refugee Agency and was Head of PR, media and special projects for the World Economic Forum for 8 years.
Claudia specializes on marketing and communications for humanitarian causes and her expertise includes image and reputation, digital marketing, branding, social media, celebrities, and high profile events and campaigns.
She has travelled around the world's most extreme war and crisis zones and launched programmes and campaigns to get public awareness and support to social causes.
Claudia holds degrees on Media and Communications and Philosophy as well as a masters from LSE on media and political communications. She speaks 6 languages and has two kids.