Dr. Fred Alan Wolfe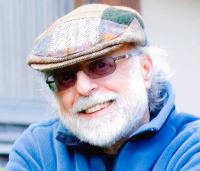 He is the author of fourteen books and audio book CD's including his latest works and is also known as Dr. Quantum in the popular media.
In academia, Dr. Wolf has challenged minds at San Diego State University, the University of Paris, the Hebrew University of Jerusalem, the University of London's Birkbeck College, and many other institutions of higher learning.
Dr. Wolf is acknowledged to be an expert on the subject of time travel and quantum physics and has appeared on numerous TV and radio shows talking about his ideas to wide ranging audiences including the nationally syndicated PBS series "Closer to Truth." He has appeared as the resident physicist on the Discovery channel's show "The Know Zone" and on the nationally syndicated night talk radio show "Coast to Coast AM." He appears in the (2003) Special Collector's Edition of the Paramount Studio DVD movie "Star Trek IV on Disc 2 "Time Travel: The art of the possible." He also appears in the films, "What The #$*! Do We Know?", "Down the Rabbit Hole", "The Secret", "The Dalai Lama Renaissance," "Leap", "Spirit Space", and many other movies.