Sonima Foundation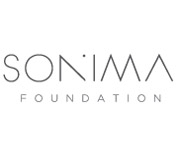 [youtube]https://www.youtube.com/watch?v=rDDK-lC8wqE#t=71[/youtube]
21st Century: Education — Health and Wellness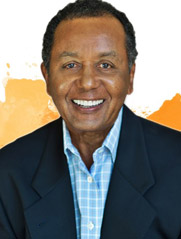 Eugene S. Ruffin serves as Executive Director of the Sonima Foundation. His career includes 30 years leadership positions in fortune 500 tech companies and 20 years in education reform.
Mr. Ruffin began his professional career as a marketing representative for International Business Machines in 1963.  He retired in 1988 as Ericsson CEO of Italian and Brazilian Operations/Corporate Vice President North America.  In 1970 Mr. Ruffin joined the Xerox Corporation where he served as Vice President, Computer Division, Reprographics Division Operations Manager and Xerox San Diego Branch Manager, with responsibilities for all business functions.
In 1992 Mr. Ruffin focused on the education crisis, specifically the performance of public education in underserved communities.  In 1994, Mr. Ruffin co-founded with John Walton (WalMart heir) School Futures Research and American Education Reform developing and operating several charter schools while developing and supporting education reform legislation.
Significant accomplishments' include fifty million dollar grant to New York public school system to promote small schools, a Rand analysis on public school finance, several California charter school and Washington D.C. legislation documents passed, California public school analysis, and over two hundred million spent on charter school development and operations.
Mr. Ruffin founded EdFutures Inc., a charter school management company and serves as Chairman.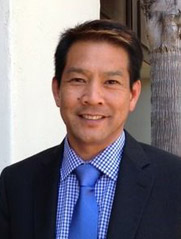 Dr. David Miyashiro currently serves as the Superintendent of Cajon Valley Union School District.  He Brings 20 years of successful experience in education to the post. David formerly served as the Assistant Superintendent of Educational Services for the Encinitas Union School District.  In this role he designed and implemented a one to one digital learning initiative as well as a comprehensive health and wellness program. Dr. Miyashiro served as a Principal in the Fullerton and East Whittier School Districts. He led two Title I schools with challenging demographics successfully out of program improvement status with a combined API growth of over 240 points. He was a teacher at the elementary, middle, and high school levels in the Rowland Unified District and the Los Angeles Unified School District. He also serves as the Co-Chair of the North County Professional Development Federation and has presented at the National School Boards Association Conference, the California School Boards Association Conference, The Computer Using Educators Conference and on the topic of digital learning and the changing educational Paradigm.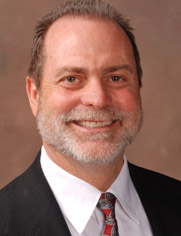 Dr. Timothy B. Baird was selected as superintendent of the Encinitas Union School District on July 1, 2009. Dr. Baird began his career in education as an elementary school teacher.  He also worked as both an assistant principal and principal at the high school level.  In 2001 Dr. Baird was selected as Assistant Superintendent for the Ojai Unified School District and shortly thereafter as Superintendent at Ojai.
As superintendent of the Encinitas Union School District Dr. Baird implemented a one to one digital learning program for all students and has been recognized as an Apple Distinguished Education Program.  His leadership in Green initiatives have led to statewide recognition for the district's conservation efforts.  The District has also developed and has made a commitment to a comprehensive Wellness Program incorporating yoga and character education classes for students twice a week. EUSD health and wellness curriculum is being replicated in schools and districts ranging from Houston to New York City.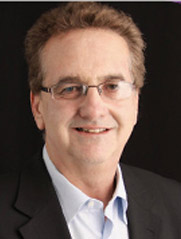 Scott Himelstein is the former deputy secretary of education and acting secretary of education for the state of California. In that capacity, he served as chief policy advisor to Governor Schwarzenegger on K-12 and higher education. In 2008, he was appointed by the governor to the California Community College Board of Governors, and served as its president from 2011 to 2013. Scott previously served as chairman and CEO of the National Even Start Association, president of the William D. Lynch Foundation for Children, and chairman and CEO of San Diego Reads. He is now the director of the University of San Diego (USD)'s Center for Education Policy and Law and Mobile Technology Learning Center, and an instructor of law and politics of education policy development in the USD School of Leadership and Education Sciences. Scott currently serves on the Union Tribune education panel. His expertise encompasses the financial, political, and workforce dimensions of educational policy development.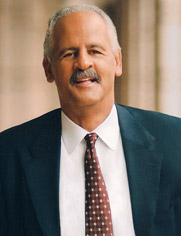 Stedman Graham is chairman and CEO of S. Graham & Associates, a management and marketing consulting firm that specializes in the corporate and educational markets.
Stedman delivers his leadership message throughout the country and globally to corporations, professional associations, government and civic organizations, colleges and universities, and community groups. His message is driven by the Nine-Step Success Process®, a learning management system designed to organize your life around your identity.
Stedman's mission is to transform people from followers to leaders and change the way they think and learn. He says that "many of us spend years trying to find out who we are and, sadly, too many of us never do. If we fail to define ourselves, we risk letting others define us by our race, gender, and background. We buy into the labels that keep us in a box and, as a result of those limitations, never reach or realize our greatest potential."
Stedman Graham has authored eleven books, including two New York Times bestsellers, You Can Make It Happen: A Nine-Step Plan for Success and Teens Can Make It Happen: Nine Steps to Success. His latest release, Identity: Your Passport to Success, was on the Wall Street Journal Bestseller list. Graham has also launched an online course, in partnership with the University of Phoenix, based on the Nine Step Success Process® which supports Identity Leadership development.