Victor Chan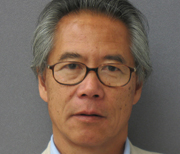 Victor Chan is a Trustee and Founding Director of the Dalai Lama Center for Peace and Education. He is also a board member of the Canadian Research Institute of Spirituality and Healing based in the University of British Columbia and a board member of the Vancouver Playhouse. Chan has been a member of the Clinton Global Initiative for the past four years.
Victor Chan has known the Dalai Lama for four decades. They co-authored the Wisdom of Forgiveness: Intimate Conversations and Journeys (Riverhead Books). It was short-listed for the Best Spiritual Book of 2005 (Nautilus Prize, New York) and translated into 14 languages. They are currently working on a second book, also to be published by Riverhead.
Chan was Chair of the Organizing Committee responsible for the visit of the Dalai Lama to Vancouver in 2004. He and Professor Pitman Potter, past director of the Institute of Asian Research, UBC, convened the symposium on "How to Balance Educating the Mind with Educating the Heart" which featured the Dalai Lama, Archbishop Desmond Tutu, Shirin Ebadi, Rabbi Zalman Schachter-Shalomi and Professor Jo-Ann Archibald.
With Potter, Chan was instrumental in establishing a Contemporary Tibetan Studies Program at UBC and was the first Executive Director of that program.
In 2005, Chan and the Dalai Lama co-founded the Dalai Lama Center for Peace and Education in Vancouver, Canada.
In response to Chan's invitation, the Dalai Lama returned to Vancouver in September 2006 to attend the Vancouver Dialogues dedicated to promoting the Center's key themes of compassion, peace and education.
In September 2009, the Dalai Lama Center and Chan hosted the Vancouver Peace Summit, featuring a total of five Nobel Laureates. Panelists included prominent change agents like Sir Ken Robinson, Eckhart Tolle, Sir Bob Geldof, Martha Piper, Kim Campbell, Maria Shriver, Mary Robinson, Fazle Hasan Abed, Ela Bhatt, Peter Buffett, Pierre Omidyar, Larry Brilliant and others.
Chan has travelled extensively with the Dalai Lama. They were together at many remarkable gatherings in Asia, the Indian sub-continent, Europe, North America and the Arctic. He has also made numerous treks to Tibet and authored the 1,100-page Tibet Handbook: A Pilgrimage Guide, published by Moon Travel Handbooks in 1994. The book is recognized as the most comprehensive guide to the culture, art, sacred sites, and pilgrimage routes of Tibet.