The Chopra Foundation Institute of Consciousness Studies
LOVE • HEALING • INTEGRATIVE STUDIES • WELLBEING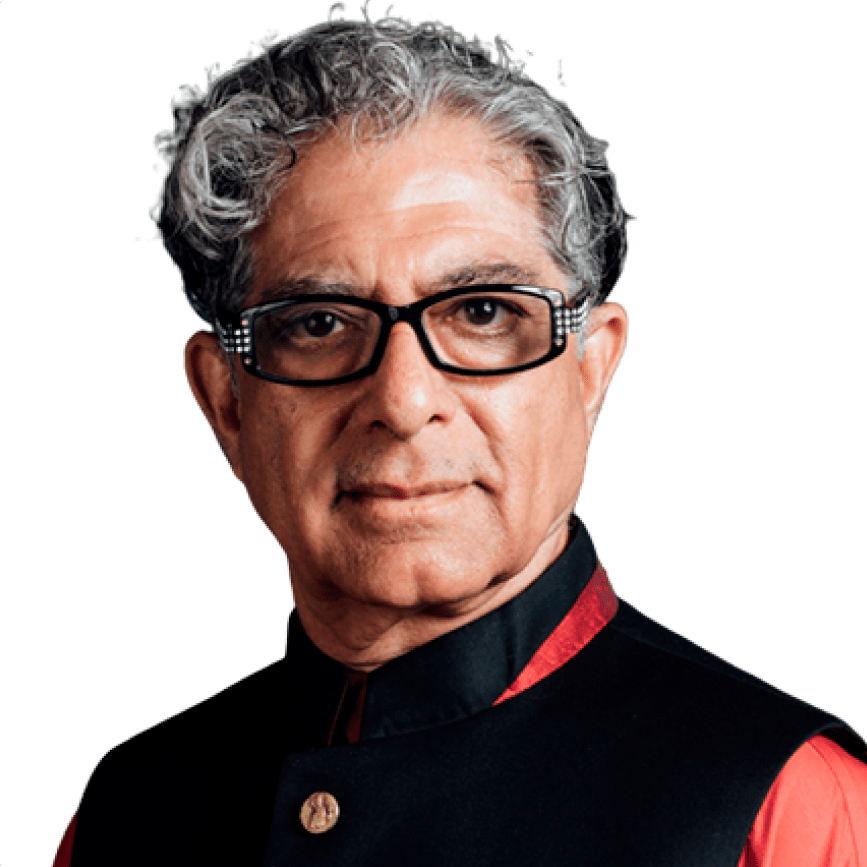 Mission
"The Chopra Foundation Institute exists to provide humanity with unprecedented access to industry-leading science and initiatives in non-duality to catalyze a global awakening."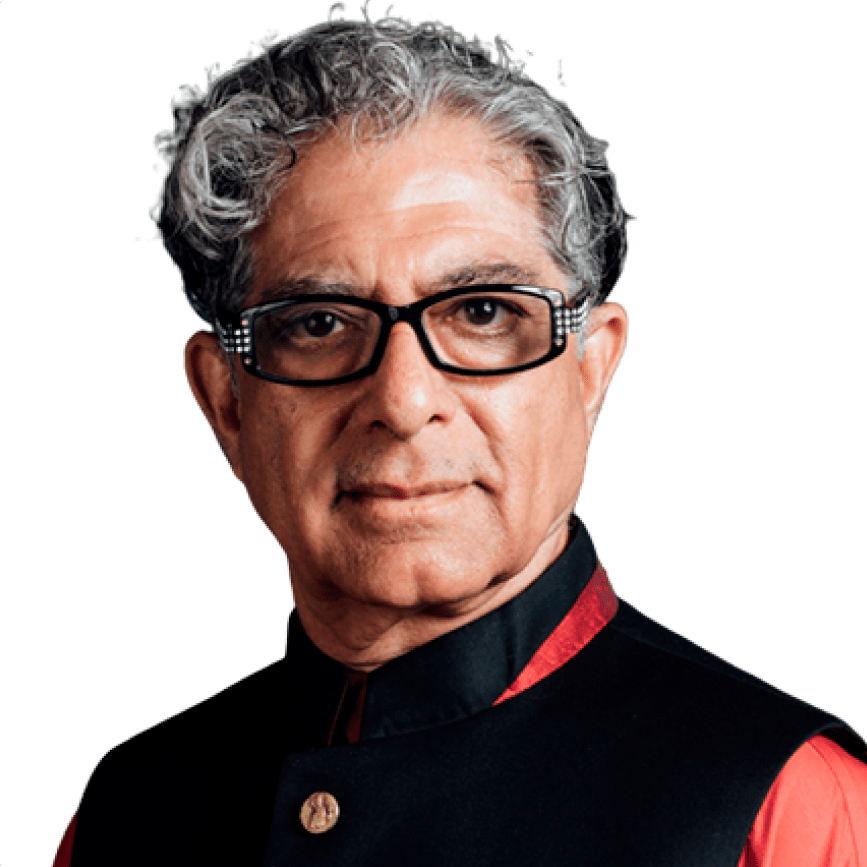 Deepak Chopra, M.D.
Founder of The Chopra Foundation
A New Initiative
The bolder a new approach, the more evidence it requires in order to be credible. The Chopra Foundation Institute (CFI) fulfills that role by providing expert guidance, one of the world's largest collections of curated, peer-reviewed research on wellness, and coordination with affiliated projects around the world.
Why Consciousness Studies?
Consciousness encompasses all forms of experience, combining mental, physical, and spiritual health. This Institute will examine and aid projects spanning the spectrum of human experience, focusing on the intersections of health & behavior, often overlooked by standard research.
Why Now?
The world is facing unprecedented challenges and the scientific community is rapidly discovering more integrative approaches are necessary to meet those challenges.

Risk factors and Chronic illness
Current approaches in public health are not effective at resolving the leading causes of suffering & death, in part because they do not address the role of behavior & epigenetics.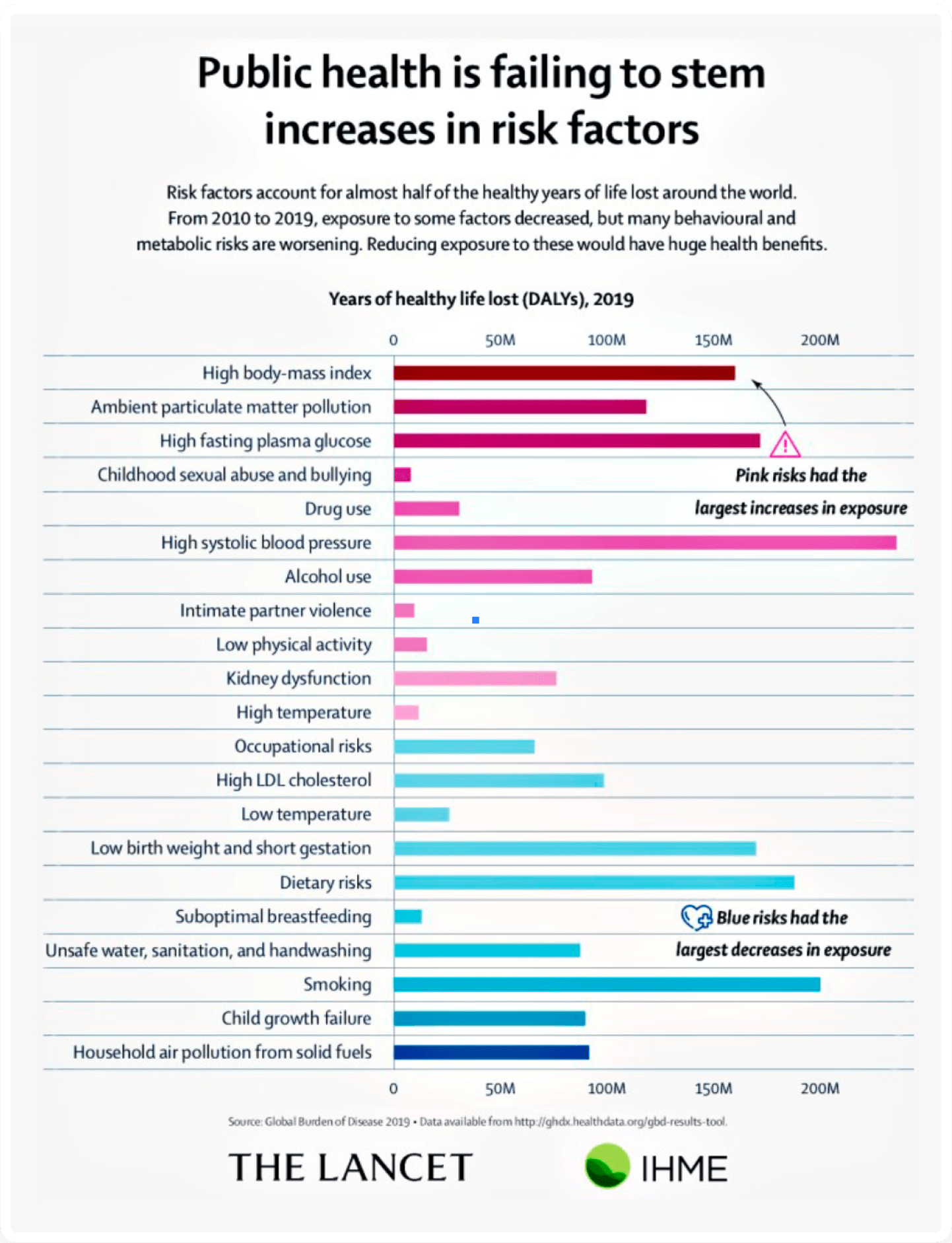 Chronic mental & physical illness is expected to increase immensely post -COVID, demanding new ways to not only slow disease, but heal.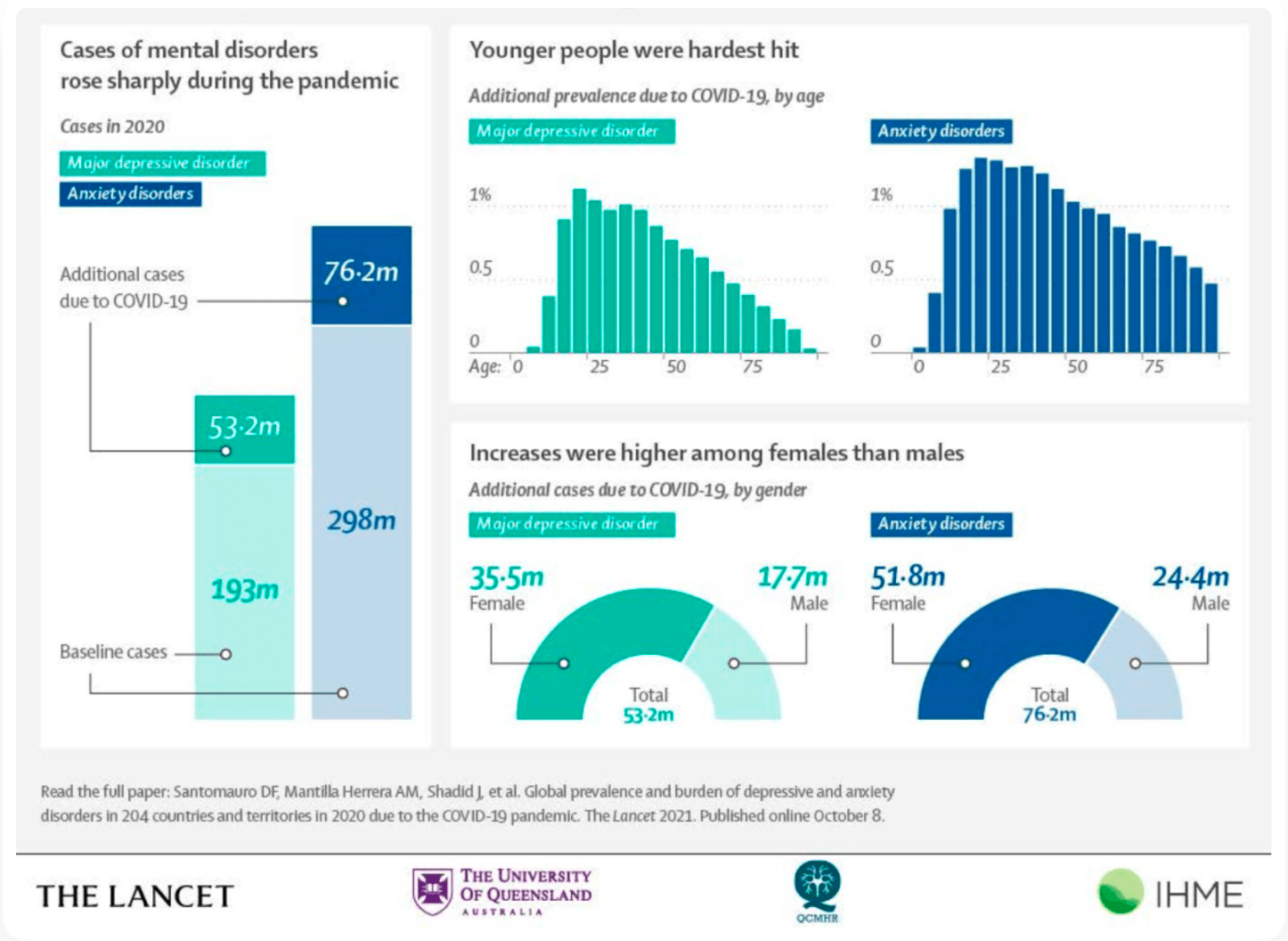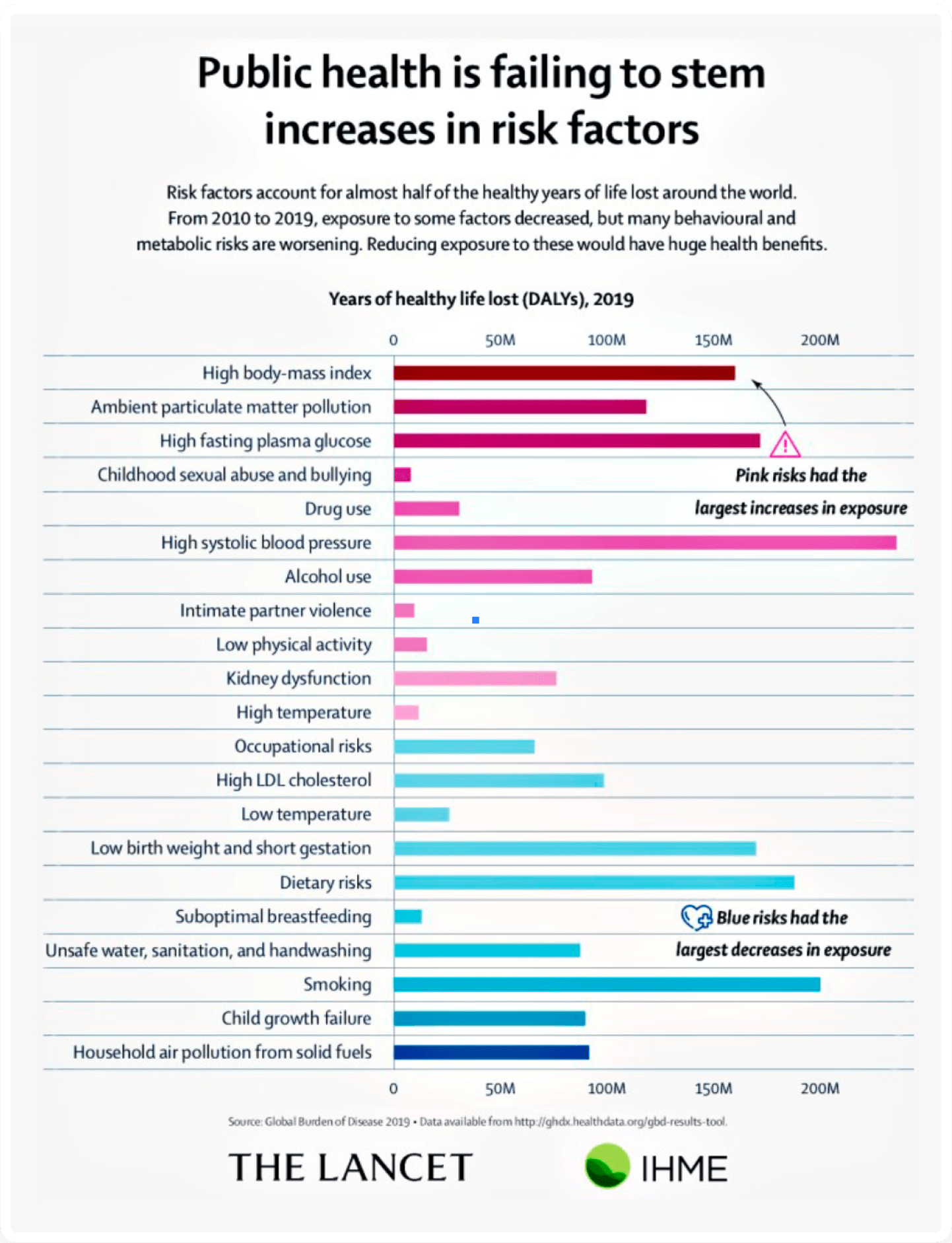 Research & Results
The CFI combines the resources of a research database with the proactive creativity of a think tank, focused around turning evidence into action about:
Consciousness in theory & practice;
Healing of mind, body, and environment;
Cultural & integrative studies of systems;
The social and biological role of love;
The overarching science of wellbeing;
Turning evidence into Action
CFI Operations
This Institute is centered on the intersection of scientific rigor and open minds. Bold new ideas, methods, and practices are necessary, but without evidence and explanation they will not gain traction.
The CFI will be run according to these values by an accomplished and award-winning team of researchers and project directors.
Further, a supervisory board will be implemented to ensure the CFI is held to the highest standards. This board will be personally selected by Dr. Chopra and will be comprised of global leaders in science, medicine, and wellbeing.
Priorities
More wellness articles than Wikipedia
Personalized
CFI services will be customized to each partner, both in research and project engagements.
Precise
All results will have objective metrics for research and measurable KPI's for partnerships.
Predictable
CFI will maintain strict standards to ensure all projects are of reliable quality and timeliness.
Participatory
Close coordination with partners is essential for relevant data & efficacy results.
Process-oriented
CFI is experienced with research, project management, & organizing effective impacts.
Benefits
The work the CFI does would benefit humanity as well as like- minded partners, whether in the field of business, policy, or NGO.
Access to massive wellbeing database;
Evidence & efficacy analysis;
Project planning and coordination;
Wellness industry research, implementation, awareness;
Public health program efficiency;
Credible exposure for new health approaches;
Reputable & reliable affiliation;
Innovating new global approaches;
In 99th percentile of Scientific Research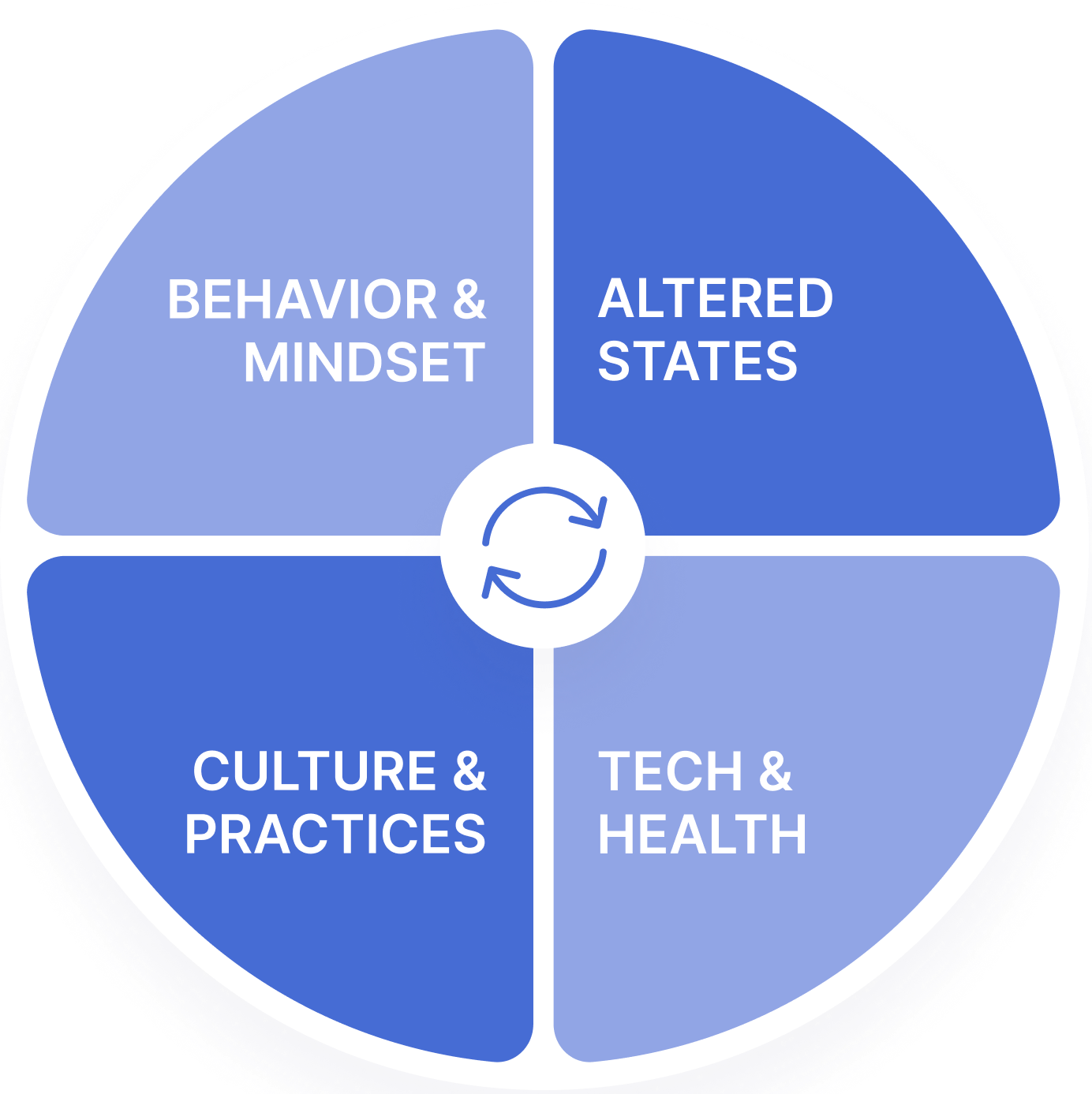 Behavior & Mindset
Epigenetic optimization;
Reduced chronic disease burden;
Enhanced aging & healthspan;
Altered States
Trauma recovery;
Reduced inflammation;
Neurological recovery;
Tech & Health
Sociobiology of love;
Power of Vedic, Buddhist, Siddhi practices;
Culture & Practices
VR & Neurogenesis;
AI & Neuroplasticity;
In conclusion...
The CFI has a larger collection of articles on wellbeing and integrative studies than Wikipedia. Its experts have published research in the 99th percentile of all online peer-reviewed articles and managed international public health programs.
The Chopra Foundation Institute of Consciousness Studies has the personnel, experience, and resources to change the landscape of the wellbeing field, both in the realms of research & industry.
Expertise, data, and passion to Effect Change