Self-Directed Biological Transformation Initiative (SBTI)
PAST STUDIES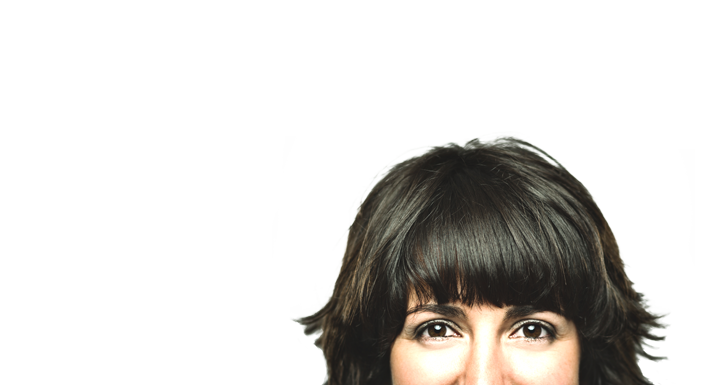 Overview
This study is a multi-center collaborative effort looking at multiple physical and emotional effects of a 6-day immersion into Ayurvedic mind-body practices. The goal of the Self-Directed Biological Transformation Initiative (SBTI) is to determine whether the practices of Ayurveda, meditation, and yoga can reverse biological markers of aging, alter cellular biology, genomics, and the microbiome. We invited 120 participants into this groundbreaking research study in collaboration with Harvard University, the University of California San Francisco, Mount Sinai Hospital, Duke University, Scripps Translational Science Institute, Sanford Burnham Medical Research Institute, and the University of California San Diego. This is the most complete study to date looking at the effects of a whole-systems approach on the mind-body physiology. Included in this study were measurements of psychological wellbeing, markers of inflammation and cell aging, metabolomics, genomics, and changes in microbiome between participants in an Ayurvedic immersion program versus a control group.
It has become increasingly recognized that ancient practices for wellbeing, including meditation, yoga, and specific herbs, can improve health and promote longevity. While studies have documented such effects for a variety of individual practices for wellbeing, few studies have taken a more systems biology approach that is simultaneously inclusive of numerous practices. The purpose of this study was to find out more about the health and psychological effects of participation in the Perfect Health course, the Chopra Center's signature 6-day Mind-Body-Spirit wellness program, as compared to similar individuals who do not participate in the course, and rather participate in solely a vacation week at the Omni La Costa Resort and Spa in Carlsbad, CA.
Synopsis
This study examined the effects of a 6-day Panchakarma-based Ayurvedic intervention which provided holistic instruction and experience in mind-body healing. The study reported significant and sustained increases in well-being, including spirituality, gratitude and self-compassion.

Published Research Articles
Paul J Mills, Christine Tara Peterson, Meredith A. Pung, Sheila Patel, Lizabeth Weiss, Kathleen L. Wilson, P. Murali Doraiswamy, Jeffery A. Martin, Rudolph E. Tanzi, Deepak Chopra (November, 2017)
Journal of Evidence-Based Complementary & Alternative Medicine


---
Though there exists an incredibly diverse range of meditative practices and spiritual philosophies, the majority of these emphasize the importance of cultivating a perceptual shift away from a predominate ego self-identification to a more non-personal universal awareness, often termed "nondual" awareness. In nondual awareness, prior experienced polarities such as 'self and other' are collapsed and recontextualized. In nonduality, the knower, the known, and the process of knowing are experienced as one. Such transpersonal states are associated with optimal wellbeing. This paper presents findings from the SBTI study which suggest that participants experienced an increased sense of nondual awareness and spiritual awakening.
Christine Tara Peterson, Joseph Lucas, Lisa St. John-Williams, J. Will Thompson, M. Arthur Moseley, Sheila Patel, Scott N. Peterson, Valencia Porter, Eric E. Schadt, Paul J. Mills, Rudolph E. Tanzi, P. Murali Doraiswamy & Deepak Chopra  (August 2016)
Scientific Reports 6, Article number: 32609 (2016)


Christine Tara Peterson, Joseph Lucas, Lisa St. John-Williams, J. Will Thompson, M. Arthur Moseley, Sheila Patel, Scott N. Peterson, Valencia Porter, Eric E. Schadt, Paul J. Mills, Rudolph E. Tanzi, P. Murali Doraiswamy & Deepak Chopra  (August 2016)
Scientific Reports 6, Article number: 32609 (2016)


Paul J. Mills, Kathleen L. Wilson, Meredith A. Pung, Lizabeth Weiss, Sheila Patel, P. Murali Doraiswamy, Christine Peterson, Valencia Porter, Eric Schadt, Deepak Chopra, and Rudolph E. Tanzi  (June 2016)
THE JOURNAL OF ALTERNATIVE AND COMPLEMENTARY MEDICINE • Volume 00 • Number 0, 2016 • pp. 1–8


HUFFINGTON POST ARTICLES: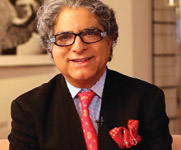 DEEPAK CHOPRA, MD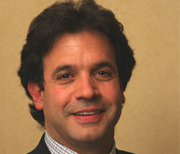 RUDOLPH TANZI, PhD
The Scientific Research Teams
Three teams of specialists will be studying multiple facets of the effects of meditation on the human body. They include:
GENETIC BIOMARKER AND GENE ACTIVITY
Team Leaders
Rudolph E. Tanzi, PhD and
Eric Schadt, PhD
Will be studying:
– Whole genome sequencing using HiSeq at Illumina
– Whole Genome Gene Expression of Roughly 40,000 Gene Transcripts
– Alzheimer's-Related Amyloid Beta Protein Species in Plasma by ELISA and MesoScale
– Cytokine Levels in Plasma by MesoScale
– Whole-Genome Epigenetic Changes Using Pacific Bio Systems
– The Plasma Proteome
BLOOD-BASED MARKERS OF CELLULAR AGING
Team Leaders
Nobel Laureate Dr. Elizabeth Blackburn, Elissa Epel, Ph.D., and Paul J. Mills, PhD
Will be studying:
– Telomerase and Telomere Length
– Oxidative Stress
– Inflammation, Cardiovascular Disease and Stress Biomarkers
– Mitochondrial DNA Health
GENERAL PHYSICAL AND HEART HEALTH
Team Leaders
Eric J. Topol, MD and
Steven R. Steinhubl, MD
Will be studying:
– Single lead ECG/ heart rate
– Heart Rate Variability
– Physical Activity
– Sleep Quality
– Respiratory Rate and Depth
– Photoplethysmogram