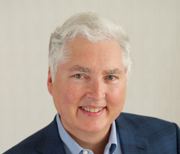 The Chopra Foundation is pleased to share that fellow board member, Jeffrey C. Walker, is the recipient of the 2016 John C. Whitehead Social Enterprise Award ​ from the Harvard Business School Club of New York​​.   Jeff is a Harvard MBA '81 Alumnus and one of five leaders to be honored at HBSCNY's 49th Leadership Dinner on May 18th at the Museum of Natural History.  
Please click  this link to view Jeff Walker's Reflections on Career and Leadership.
Congratulations Jeff for your continued commitment to help to create a more peaceful, just, sustainable, healthy and happier world.