UNLIMITED FOOD FOR EDUCATION
For many children, the Akshaya Patra USA Unlimited Food For Education meal is their only complete meal for the day.
It serves as an incentive for them to:
Come to school
Stay in school
Provides nutrition for them to develop their cognitive abilities to focus on learning rather than taking up menial jobs because of economic necessities.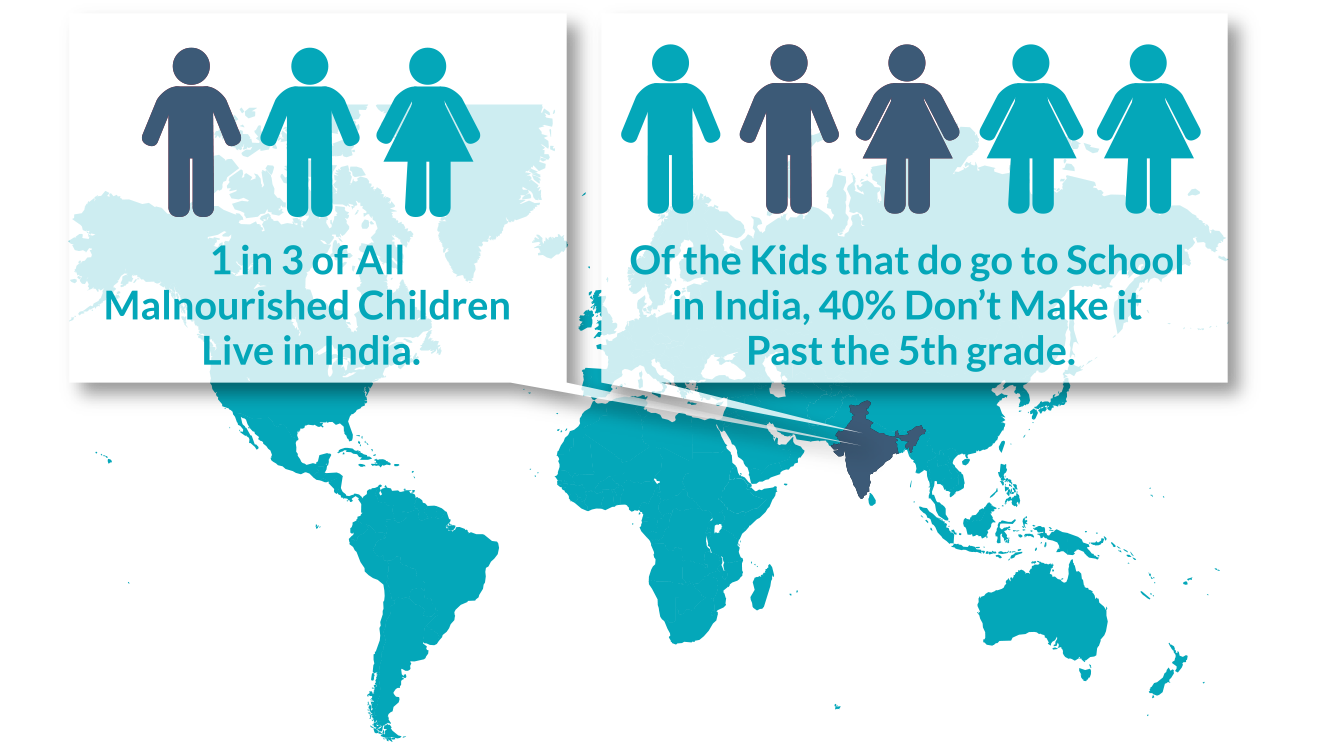 The Challenges That Akshaya Patra USA – Unlimited Food For Education Addresses:
Hunger/Malnutrition
One-third of the world's malnourished children live in India, (57 million children are malnourished according to a report by UNICEF) and malnutrition is the underlying cause of over two million deaths of children under age five in India each year.
The 2009 Global Hunger Index, a report published by the International Food Policy Research Institute, places India at 64 out of 87 developing countries in hunger.
Illiteracy/Access to Education
Twenty-one million primary school age children are not in school. (India Demographic and Health Survey (DHS) 2005/2006)
For students enrolled in school, 40% will drop out before reaching the fifth grade.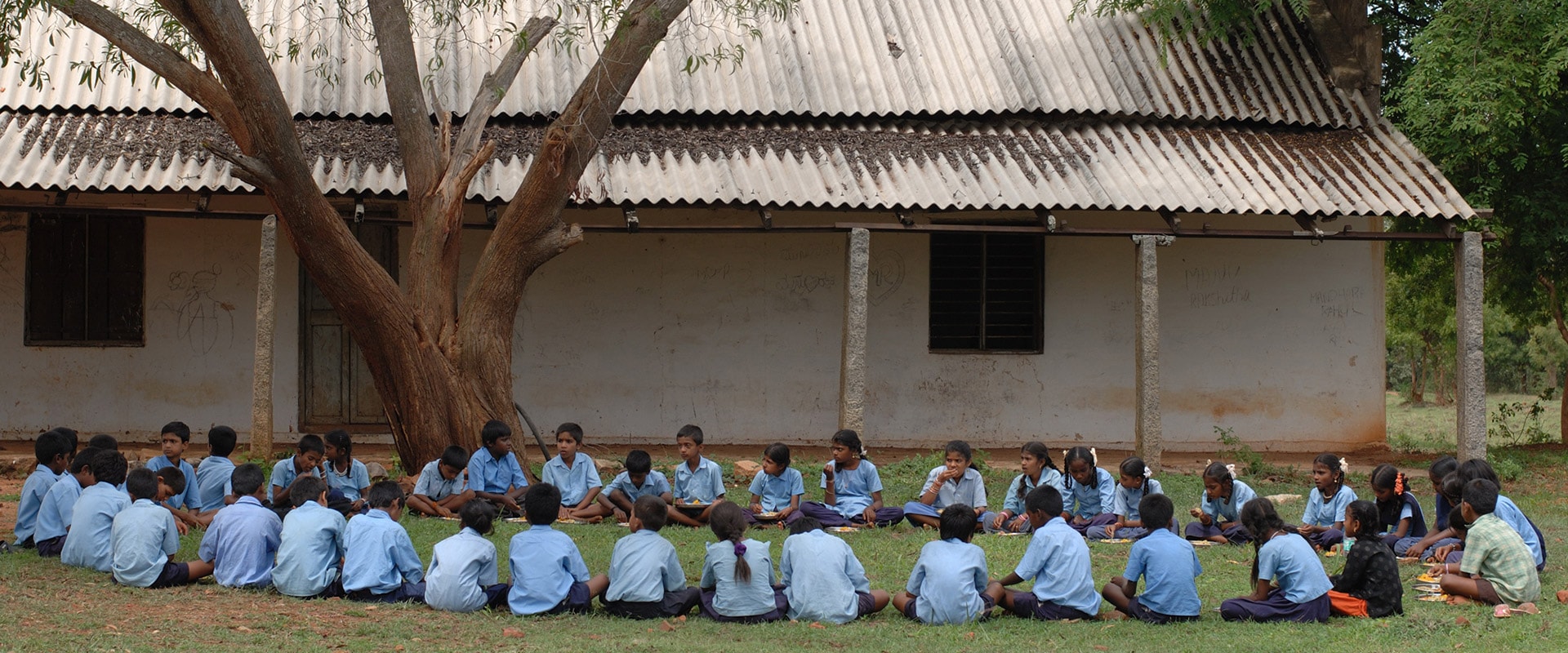 Akshaya Patra USA is the result of an extraordinary public-private partnership to address one of India's greatest challenges – to ensure that its next generation becomes healthy, educated adults and productive members of Indian society.
Akshaya Patra USA has been recognized by President Barack Obama as "an imaginative approach that has the potential to serve as a model for other countries." The program is a truly global model of efficiency and ingenuity, built and designed to be easily replicated in other parts of the world.
Our Involvement
The Chopra Foundation has committed it's support to Akshaya Patra USA in our joint effort to end child hunger and promote education for children throughout India, and the world.
---
FOR MORE INFORMATION VISIT: https://www.foodforeducation.org/