By Deepak Chopra, MD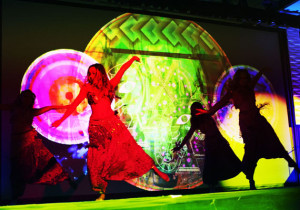 For most people, miracles are something left behind in childhood. They require innocent belief, not adult rationality. The camp of vocal skeptics and atheists provide a crossroads, in fact, where one way leads to irrationality, the other to rationality, as if this definitively defines where the truth lies. If you don't take the way of rationality, you will wind up in the realm of superstition, primitive myths, magical thinking, and bogus miracles.
Why, then, did Einstein make his famous remark that either nothing is a miracle or everything is a miracle? Because he saw deeper into reality than the simplistic either/or of skeptics and atheists. As we saw in Part 1 of this series, there is no credible scientific theory that describes how the mind interfaces with reality. This means that there is no theory that proves the existence of miracles or disproves it. Until we can fully explain consciousness, we can't fully explain the events that occur in consciousness.
It sounds startling, but science can't explain ordinary experiences, much less supernatural experiences. No one knows how thoughts arise, why intuition exists, where creativity comes form, or most important of all, how the porridgy gray matter of the brain, which is totally dark and silent, produces the sights and sounds of the three-dimensional world. The simplest and most profound miracle that everyone encounters every day is this miracle.